ORC Worlds Trieste 2017 starts tomorrow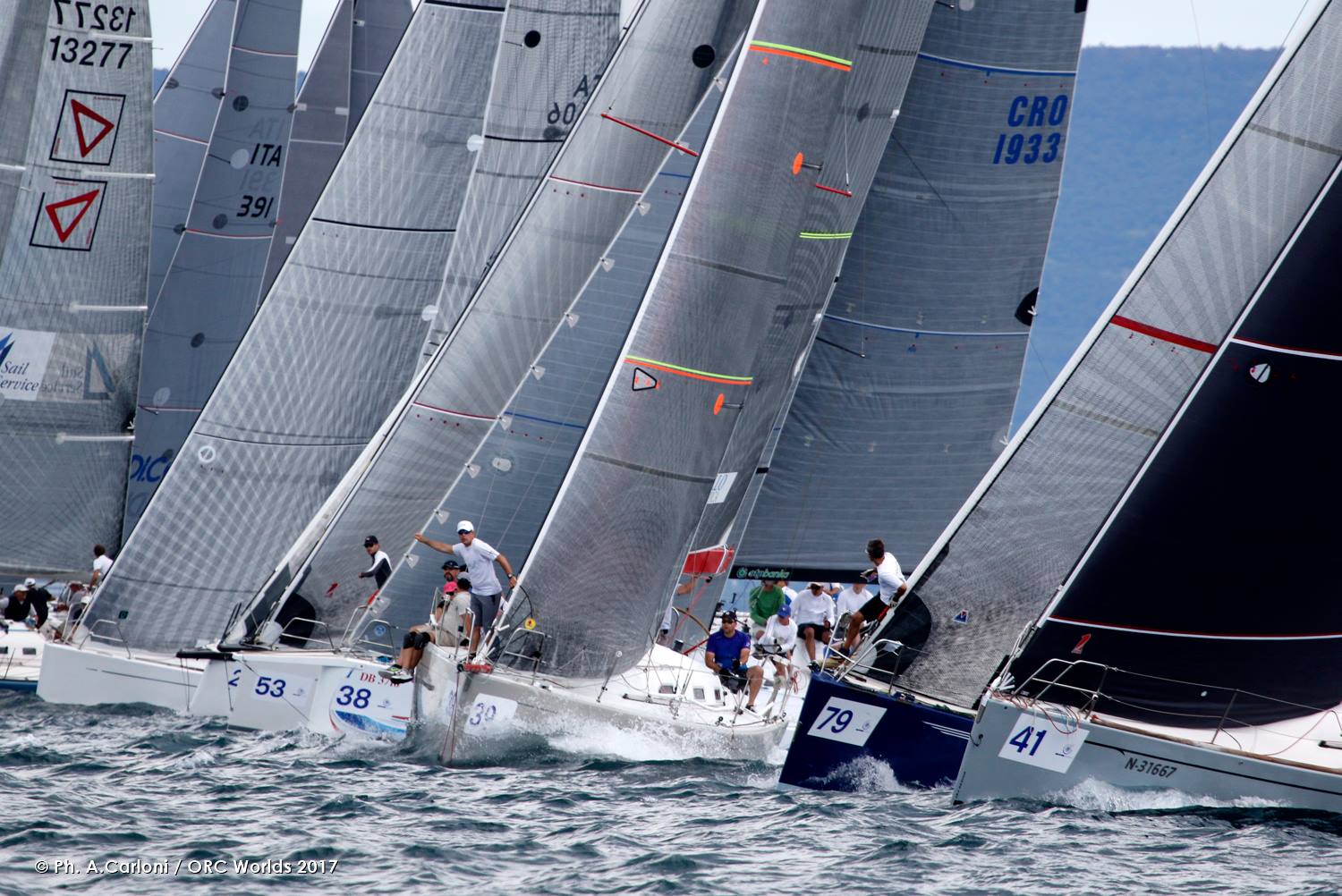 NEWS
02.07.2017
After over a year of preparation, organizers from six regional clubs near Trieste, the Porto San Rocco Marina, and the Offshore Racing Congress (ORC) are pleased that 115 entries from 19 countries have accepted their invitations and come to compete at the ORC Worlds Trieste 2017. This fleet is divided into three classes - 17 entries in Class A and 49 entries each in Classes B and C – with World Champion crowns to be awarded in each class after the conclusion of racing on Saturday 8 July.
Racing starts tomorrow with the Offshore Race, with the start at 1400 local time on the waterfront of downtown Trieste and a course set to do laps along the Italian and Istrian coast. Each class will have courses designed in length to keep them at sea for at least 24 hours, and for the first time in the past 17 years of ORC Worlds history the fleet will be sailing in the waters of 3 nations: Italy, Slovenia and Croatia.
Principal Race Officer Giancarlo Crevatin explains another interesting feature of this race is that it is two races in one: "The fleet will pass through an intermediate scoring gate at Pirano to complete the Short Offshore Race scored as 1 point, and carry on to complete the course and get scored also 1 point as the Long Offshore Race. If the wind looks like it goes light and they will not be able to complete the course, we can shorten the race at a few different points."
The remaining races in the championship will be windward-leeward course races held in two areas: one to the south off the Slovenian coast where Class A and Class C will compete on the same course area but in different races, and another closer to the harbor in Trieste for the teams competing in Class B. Seven races are planned, scored at 1.0 points each.
This year's event will also feature more interaction with the audience through Live Streaming hosted on the event website, and through the use of the TrakTrak system which will give a graphic depiction of the positions and movements of the boats while racing.
The mood among the teams is upbeat and excited, with many months of planning, preparation, training and racing leading to this week. There is one team in particular - Bjorn Erik Bjornsen's Aquatich 40 – that is particularly excited, since it is brand-new, just launched next door by the builder Ocean Tech next door in Slovenia.
"This boat is Humphries design, a fast racer/cruiser, and we are learning this as a new crew on a new boat every day we sail," says Bjornsen, who is from Stavanger, Norway. "So far things are going well, the boat is nice, it feels lively and it's fast. This looks like it will be a tough championship, there are many good teams here. Immediately after racing here we are packing up to move the boat to also race at the ORC Europeans in Gdansk, so this is an intense time for us."
Another northern European entry – Jani Lehti's Mercedes-AMG from Finland – is also trying out what amounts to a new boat: their Cossutti-designed Next 37 has new appendages, a new taller mast and larger sails, placing it as a fast 37-footer in Class B.
"We made substantial changes to the boat since last season, so the boat is faster than before with bigger sails" says Lehti. "We are looking forward to a good week, the boat goes very well in these (8-12 knot) conditions with flat water."
And another entry more local to Trieste has also been preparing themselves for competition in this large fleet: Maurizio Poser's Swan 42 Sheraa YCH. Skipper Enrico Zennaro, who hails from across the Gulf of Trieste in Chioggia where he won the 2016 ORC Sportboat European Championship last spring, explains their strategy for preparing their entry for the Worlds.
"We decided to make the boat faster on the CDL rating, because Class B will be very crowded and we think we can do better in Class A," he said. "We have been training and racing for the past two months in preparation for this week, and got second last week in the Italian ORC National Championship."
Yet even with this Silver medal performance, Zennaro says it will be a tough championship. "There are a lot of good boats and sailors here. For sure the racing in ORC in Italy now is at a very competitive level, so this will be a very challenging week."
And indication of this was apparent in the Practice Race today: under cloudy skies and in winds reaching 16 knots and shifty, Crevatin and his team on the A-C Course area today said one class was well-behaved on the start lines, but not the other.
"For Class A our line was about 0.15 miles long, and the fleet was all there started well. But for Class C we extended the line to 0.35 miles long, and even with this length nearly all the boats were over the line. I told them this must change for tomorrow!"
The weather forecast for tomorrow and tomorrow night looks promising for wind: a weak offshore Bora system will keep the fleet doing laps in a westerly breeze in the Gulf, and then when headed to Croatia the conditions will be mixed with the possibility of the wind shifting to the south tomorrow night to bring them back to the finish near Porto San Rocco.
For more information on the ORC Worlds Trieste 2017, visit www.orcworlds2017.com.