ORC Worlds Trieste 2017 begins with Offshore Regatta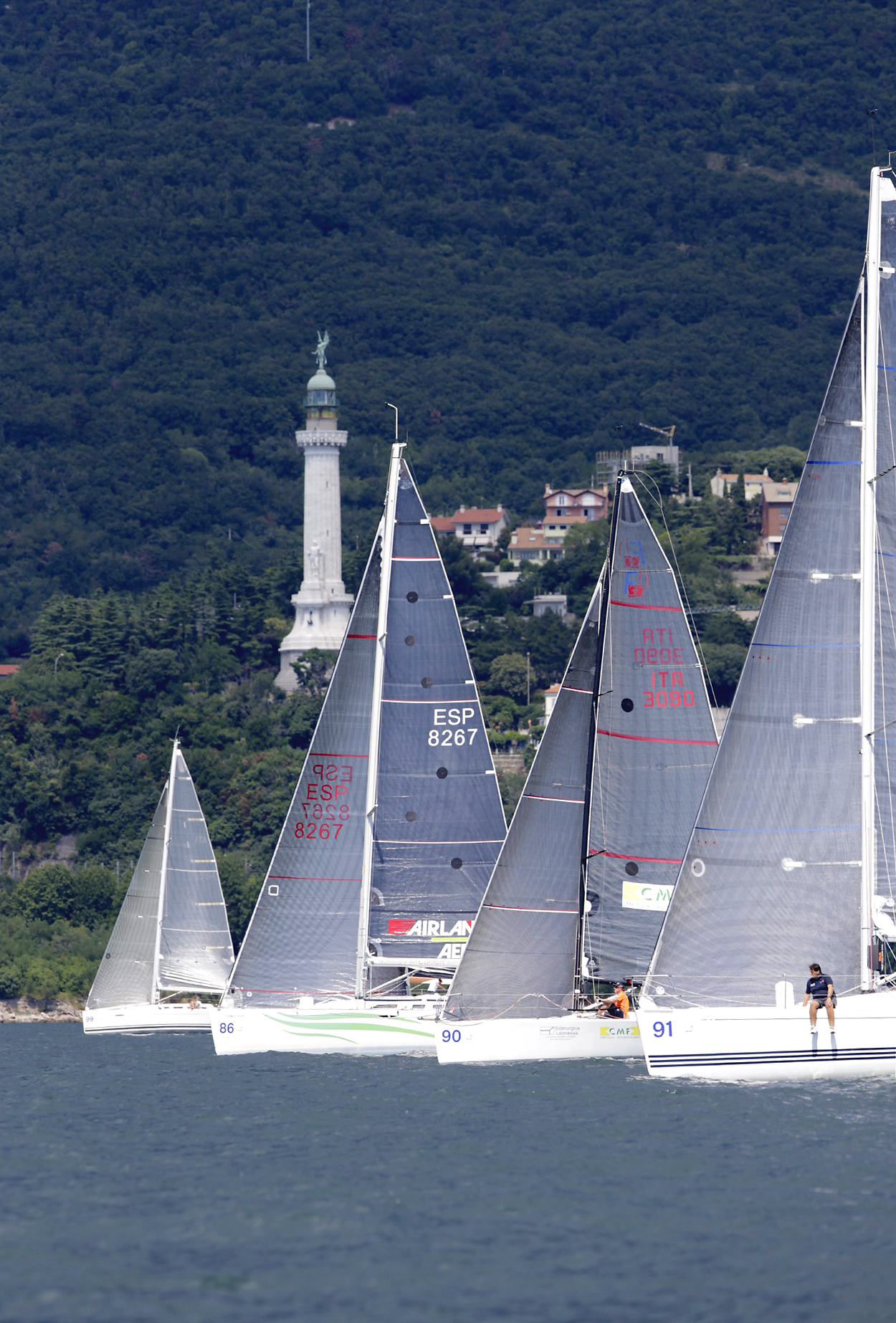 NEWS
03.07.2017
ORC Worlds Trieste 2017 began its first regatta today with 116 boats participating. The series of sailing events, which will determine the world champion for offshore sailing, takes place all this week in the gulf of Trieste and Porto San Rocco, the main venue for this year's activities. More than 1200 sailors have come to Trieste from 18 different nations to participate in this year's championships.
After yesterday's warm-up regatta, which was not valid for rankings but helped crews gain confidence in the conditions of the racing field, ORC Worlds competition began officially today with a long offshore race (currently underway). Larger boats sail 125 miles, a distance that is reduced to 114 and 105 miles respectively for medium and small boats.
Driven by a light wind of 8 knots, ORC Worlds Crews left Piazza Unità d'Italia behind to sail along the coast of Trieste towards Sistiana. After crossing the Gulf of Trieste, boats go down the coast of Istria and around the island of San Giovanni in Pelago. Based on weather forecasts provided prior to reaching the starting line, the first finishers are predicted to arrive at Porto San Rocco after roughly 24 hours of navigation.
For the first time in the history of the World Championships, the offshore course has competitors crossing territorial waters of three different nations: Italy, Slovenia and Croatia. After the long regatta ending on Tuesday, other regattas around buoys will follow (Wednesday July 5 - Saturday July 8).
Keep up with races, positioning, ranking and speed of individual boats in real time on the official website www.orcworlds2017.com. See the first and last miles of regattas with video and commentary via livestreaming as well. Real-time updates on all social media for ORC Worlds Trieste 2017.