Registration exceeds 50 for ORC Worlds 2017 Reduced rates until end of January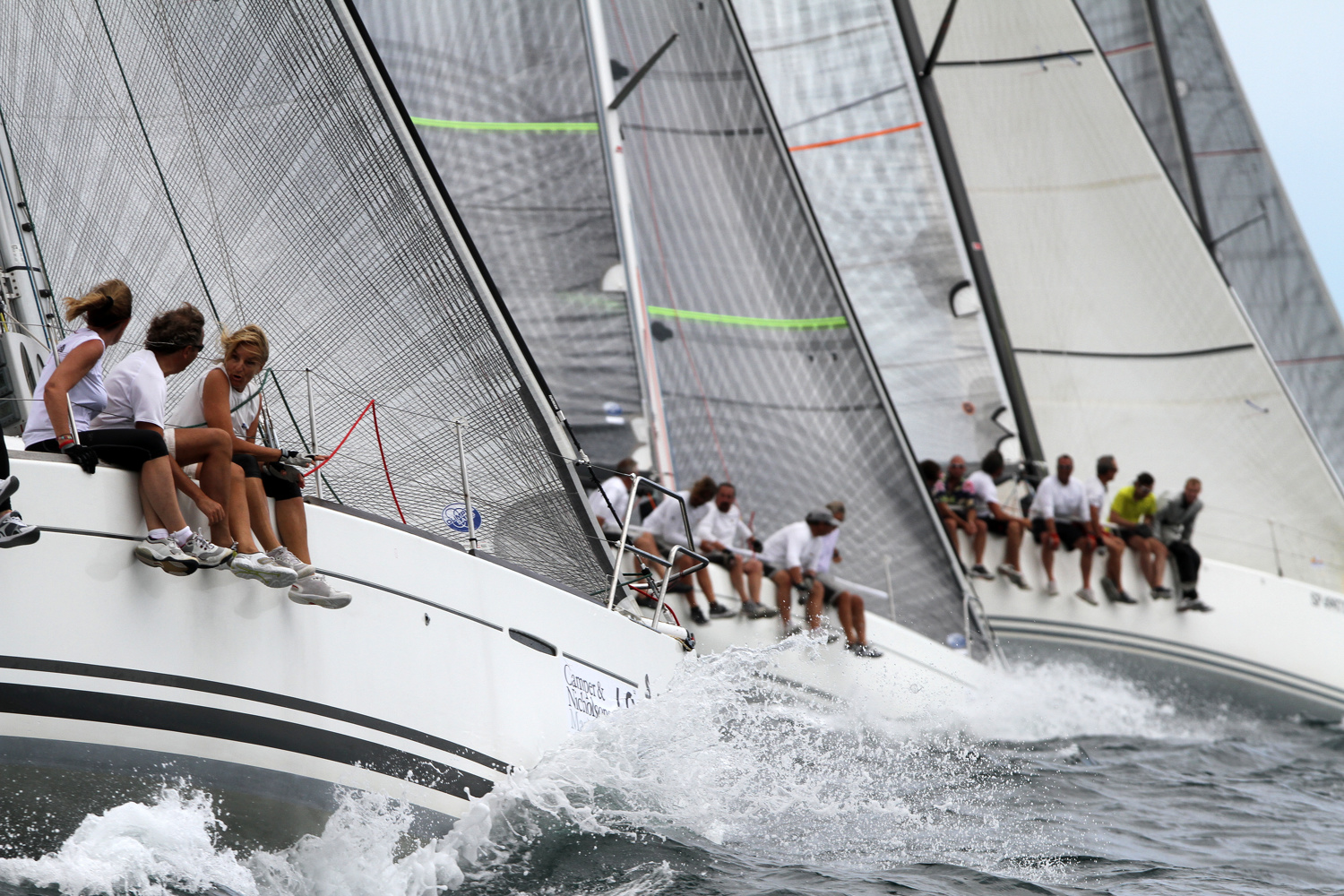 NEWS
30.01.2017
Muggia (Trieste) – It may be winter, but boat owners are not in hibernation! After the official opening of registration in the ORC World Championship 2017, to be held in Porto San Rocco (Trieste) from 30 June to 8 July, there has already been more than 50 entries in the event.
In accordance of the Notice of Race issued by the organizing authorities - Yacht Club Porto San Rocco in collaboration with Yacht Club Adriaco, Triestina della Vela, Società Velica di Barcola e Grignano, Circolo della Vela Muggia, TPK Circolo Nautico Triestino Sirena, all operating under the supervision of the Offshore Racing Congress (ORC), World Sailing and the Italian Sailing Federation (FIV) – discounts are being offered for early entries received before February 1st.
On the strong early interest shown in registration, event Director Roberto Sponza is pleased: "We worked hard to host this event in the Gulf of Trieste, an area with a high number of professional sailors, as it has never been awarded a championship of this magnitude before. Finally this dream is coming to fruition and we are reaping the benefits of our past efforts. It is our hope that the participants find this event to be of the high standards they expect both on land and at sea."
Taking a look at the evolving list of entries in the three classes, the numbers for Classes B and C, which includes boats up to 14 meters in length, is impressive. Its not surprising that there is a strong presence of boats flying the Italian flag, but there are limits of no more 30 boats per flag for each class. The next most popular country in the entry list is neighboring Slovenia, then Austria, Croatia and Germany. Other flags joining the competition include the Netherlands, Spain, Denmark, Estonia and the Ukraine.
The first to register among the 32 entries now in Class C was Low Noise II, an Italia Yachts 998, owned by Giuseppe Giuffre (YC Chiavari), a four-time World Champion, and two-time European and Italian Champion. Contenders looking to deprive Low Noise II of another title include no less than 3 sisterships: Italians Sarchiapone Flouriserie owned by Gianluigi Dubbini, Brenno Dal Pont's Take Five Junior, Corrado Annis' Lady Day and Ott Kikkas's Sugar from Estonia, the 2016 ORC European Bronze medallists. There is also the 2016 ORC World Silver medalists, Michael Mollman's X-37 Hansen from Denmark, and the 2016 ORC European Silver medalists, Aivaar Tuulberg's Arcona 340 Katariina II from Estonia. Numerous other designs are in this class, including several Farr 30's, such as Patrick Baan's Moonshine from the Netherlands, Alessandra Clavarino Zucca's Matrix and Alessio Querin's Mummy One Lab.Met. from Italy.
In Class B the first registration among the 29 current entries was by Manuel Costantin's First 40 Rebel, representing Yacht Club Adriaco, who will face the Grand Soleil 40 Alvarosky owned by UVAI President Francesco Siculiana (CV Siciliano), with Gianpaolo Maurizio Pavesi's X-41 Le Coq Hardi and the particularly fast Duvetica, the Arya 415 with Furio Benussi joining the crew captained by Paul Pinelli and Daniele Augusti…this team was the 2016 Class AB ORC European Champion.
Class A boats are not as fast to enter, but among the few already signed up are some big names: Brava, Francesco Pison's Farr 49 (LNI Monfalcone), Altair 3, Sandro Paniccia's Scuderia 50 (CV Portocivitanova) and Pierluigi Peresson's modified Luffe 54 Fanatic (SC Ausonia).
The Championship program is taking shape, with final registration from June 30 to July 2, the day of the test regatta. The competition will begin on 3 and 4 July with offshore races, followed by buoy racing from 5 to 8 July. According to ORC rules, to qualify for awards participants must complete at least four buoy races and one offshore race, or three races buoy race and two offshore races..
Free dockage is being offered for all registrants and is guaranteed in the comfortable quays of Porto San Rocco from 28 June to 10 July, with discounted rates for those arriving earlier or wishing to remain in Trieste for an exciting sailing season in the Fall, including Adriaco's Sailing Week and the world-famous Barcolana.
For more information and to register for entry to the 2017 ORC Worlds Trieste, visit www.orcworlds2017.com.