Road to ORC Worlds 2017: an Intensive Lead-up to the Event. Over 90 boats registered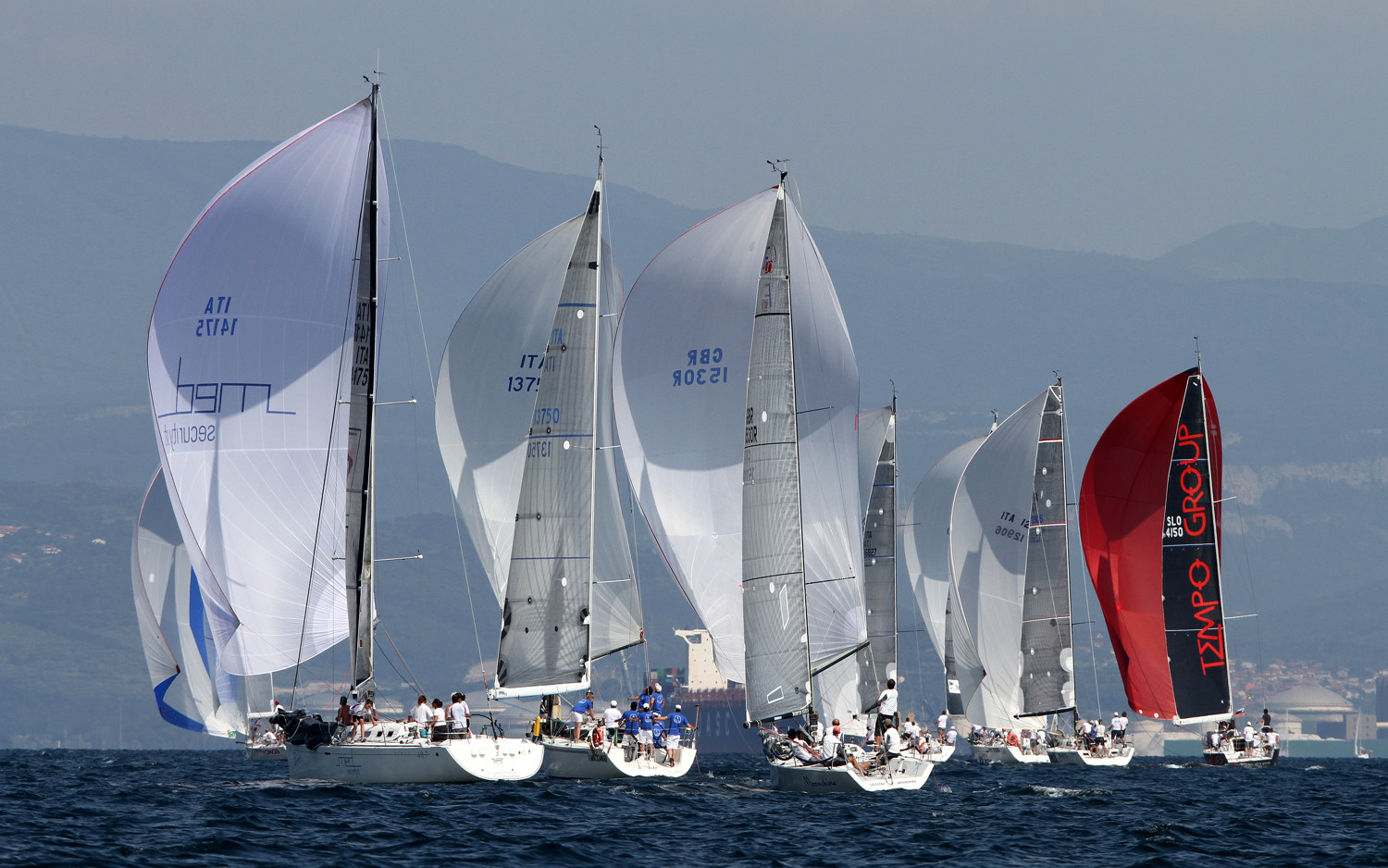 NEWS
06.02.2017
ORC Worlds Championship 2017 is the pinnacle event of world level class sailing. The event, organized by Yacht Club Porto San Rocco in collaboration with Yacht Club Adriaco, Triestina della Vela, Società Velica di Barcola e Grignano, Circolo della Vela Muggia, and TPK Circolo Nautico Triestino Sirena, all operating under the supervision of the Offshore Racing Congress (ORC), World Sailing and the Italian Sailing Federation (FIV), will be held from June 30- July 8 in the Gulf of Trieste in Porto San Rocco (Muggia). Roughly one hundred boats are expected to participate, bringing more than a thousand people to the area between ship owners, crews, family members, organizers and managers.
As of the January 31st deadline, which guaranteed discounted registration fees for race participants, the entry list numbered 97 boats, with familiar names from the international sailing scene. In class A will race the RC44 owned by Marino Quaiat, 2nd overall at Barcolana 2014, for the first time attending an ORC event; and the Slovenian Super 40, Megaenergija (Stag Yacht Club Maribor). In Class B will race Pier Vettor Grimani's multi-titled X-41 Sideracordis (Compagnia della Vela), Sagola Norther Light, Fausto Pierobon's Grand Soleil 39, which will merge team Sagola and the Corinthian European Champions 2016 crew Norther Light; and last but not least the Next 37 Mercedes AMG leads by Jani Lehti, skipper of a young Finnish syndicate. In Class C, names associated with excellence include the X-35 Margherita, recently purchased by Paolo Bonsignore (CN Santa Margherita), and Airis with Cesare Bressan, who will compete on a 32M.
Having ORC Worlds 2017 in the Gulf of Trieste gave way for Yacht Club Hannibal of Monfalcone to organize and host the Italian Offshore Championships 2017 – Trofeo Stroili, a prelude to ORC Worlds and an opportunity for boats and crews to do some fine tuning before the global event (campionatoitalianoaltura2017.it). The National Championships will take place from June 20-24 preceded by three regattas: the 43rd Cup of the Two Gulfs (Lignano, April 22-25), The City of Monfalcone Cup (May 20-22) and the Marinas Cup (June 3-4).
For all boats planning to come to the Gulf of Trieste to train and participate in the races preceding ORC Worlds 2017, Porto San Rocco offers secure moorings at favorable prices.
For more information:
For all the latest news about ORC Worlds 2017: www.orcworlds2017.com Facebook: ORCWorlds2017, twitter: ORCWorlds2017 (hashtag: #ORCWorlds2017) and Instagram.